8tracks mix :: EISGTCMJ 2012
As you hopefully already know, GIMME TINNITUS has teamed up with Exploding In Sound to put together the most awesome CMJ showcase possible. It is being held on October 20th at Paper Box (17 Meadow Street, btwn. Waterbury & Bogart, across the street from Shea) in scenic East Williamsburg. 16 Bands will play. Doors are at 2PM. Get in w/ $8 or CMJ Badge. The show has been abbreviated EISGTCMJ 2012.
Here is an EISGTCMJ 2012 mix I put together on the excellent 8tracks website.
Streamable: EISGTCMJ 2012 Preview (8tracks)
But wait there's more EISGTCMJ 2012 streamablility on the internet!
Streamable: EISGTCMJ 2012 on Soundcloud
Streamable: EISGTCMJ 2012 on Rdio
Streamable: EISGTCMJ 2012 on Spotify
And here is the lineup + set times:
BONUS: EISGTCMJ 2012 Soundcloud Mix mp3s zipped (mediafire)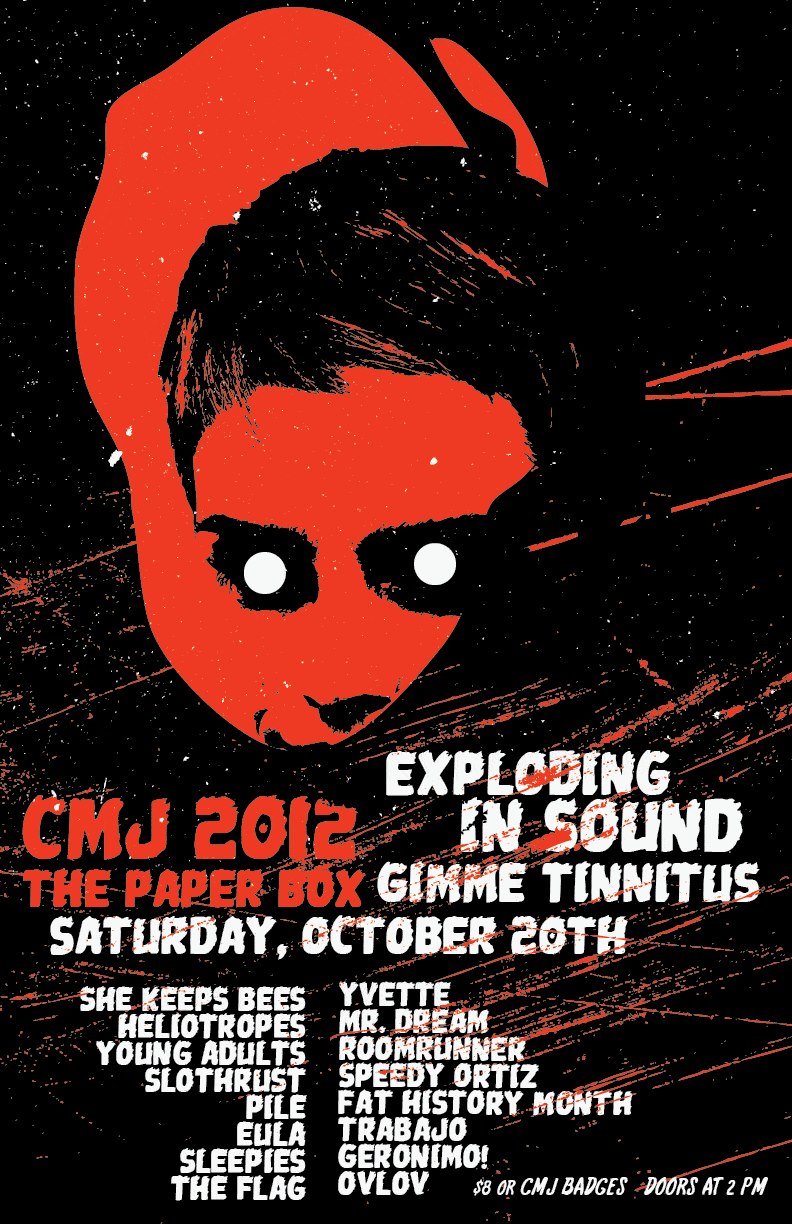 (Slightly) Related Posts: