mp3 :: Krill > Never A Joke
Jamaica Plain's own, Krill will digitally self-release their second long player of Krillwave on June 24th. The album, Lucky Leaves, was recording in just ten hours by Carlos Hernandez and Julian Fader at the The Silent Barn in Brooklyn on February 1st, 2013.
The band says this about their new album… "[w]ith Lucky Leaves and the forthcoming summer, Krill intend on making lemonade with their lemons. Self-deprecating, all-gratifying lemonade. Krill forever."
This here is track number two off of Lucky Leaves.
Listen.
Downloadable: Never A Joke (mp3) (as seen)
You can preorder Lucky Leaves @ bandcamp.com for $6.66 (this includes the immediate download of 1 track of your choosing).
AND, you can also pre-order Lucky Leaves in a novel format, USB DRIVE IN BALL OF MOZZARELLA. It costs $100. Quoth Krill:
Until we get or someone gives us the money to release this album on vinyl, it will be available on USB drive embedded in a ball of mozzarella cheese. We will personally embed the USB and overnight the cheese packed in ice, though we CANNOT say that the cheese will be edible upon receipt. Everybody has an opinion about the best format for music these days; this is ours.
Upcoming NYC Shows:
Krill is on Bandcamp
Krill is on Facebook
Krill is on Twitter
Krill is on Soundcloud
Krill is on Hype Machine
BONUS: Dumbass In A Pair Of Shorts (mp3)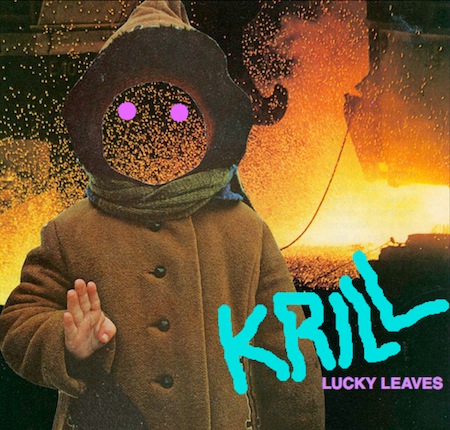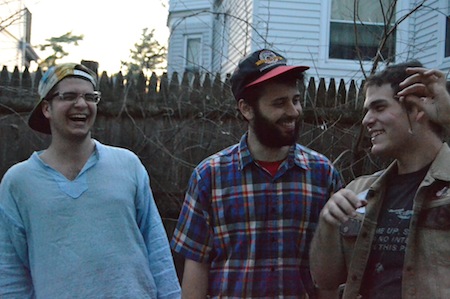 (Slightly) Related Posts: