best of 2013 :: Favorite Streams
Kicking off the GT best of 2013 coverage, is a post with my favorite streams of the year. Coming up we will look at my favorite mp3s, videos, albums, as well as my favorite pay-what-you-want/free albums in particular (but not necessarily on that order).
I will be sharing two hours of my favorite tracks of 2013 on newtownradio.com this Sunday at 4pm EST.
Let's get to the streams. Sometimes there is no free mp3 to download :(
Listen.
Streamables:





























































You can stream all the tracks above using this handy soundcloud playlist.
You can follow the rest of the GIMME TINNITUS "best of" coverage using this link.
If you like what you see/hear you should probably purchase music from the above artists at any of these fine online retailers or your local independent record store or better yet buy directly from the band next time you go out to a show:
Insound | eMusic | Other Music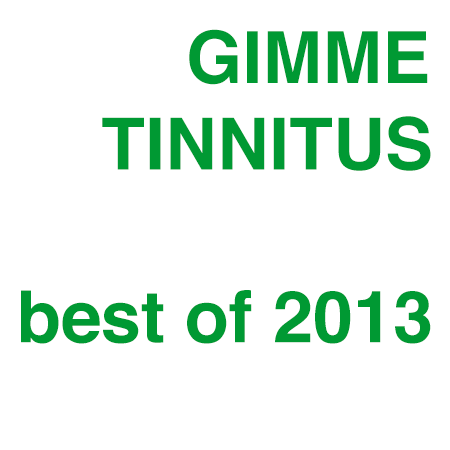 (Slightly) Related Posts: