audio stream :: Sauna Heat > Gold Coast (Demo)
Savannah, GA rockers Sauna Heat are in the process of getting their debut LP ready for release. While they argue over what tracks to include, they released a demo of one slow burning track called "Gold Coast".
Listen.
Streamable: Gold Coast (Demo) (soundcloud)


And while I usually eschew album teaser vids, I find this one quite endearing.
Streamable: Sauna Heat Debut LP Demo Preview (youtube)


Hopefully, when it warms up a bit Sauna Heat will come north and play some shows in NYC.
Sauna Heat is on Tumblr
Sauna Heat is on Bandcamp
Sauna Heat is on Soundcloud
Sauna Heat is on Facebook
Sauna Heat is on Youtube
Sauna Heat is on Hype Machine
Sauna Heat is on Fuzzbook
Sauna Heat is on Summer Bummer
BONUS: Nice to Say (mp3)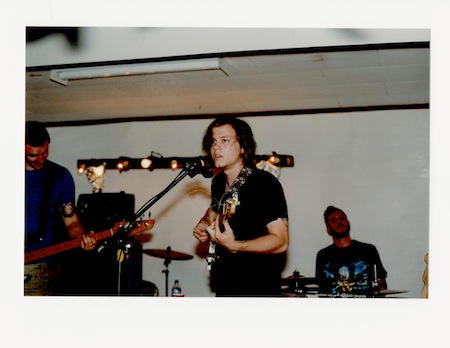 (Slightly) Related Posts: