music video :: SMILING > Passionate One


Smiling is a punk outfit based in Seattle. They look like this:






Well, Smiling just released a video for their Passionate One cassette. It features 5 songs in one 5 minute video. Do the math. This shit is intense. The video features:
cop dream
loose teeth
rigid order
give up
sewn ears
The video was a collaborative art project filmed by Christopher Brown of Wet Paint DMM.
Without further ado, here is the music video for Passionate One:





Purchase/listen to the rest of Passionate One @ http://areyouacop.bandcamp.com/album/passionate-one



SMILING is on Bandcamp
SMILING is on Facebook
SMILING do not like cops


Q: Are you compatible with Smiling (the band)?
A: Use this handy webcomic to find out…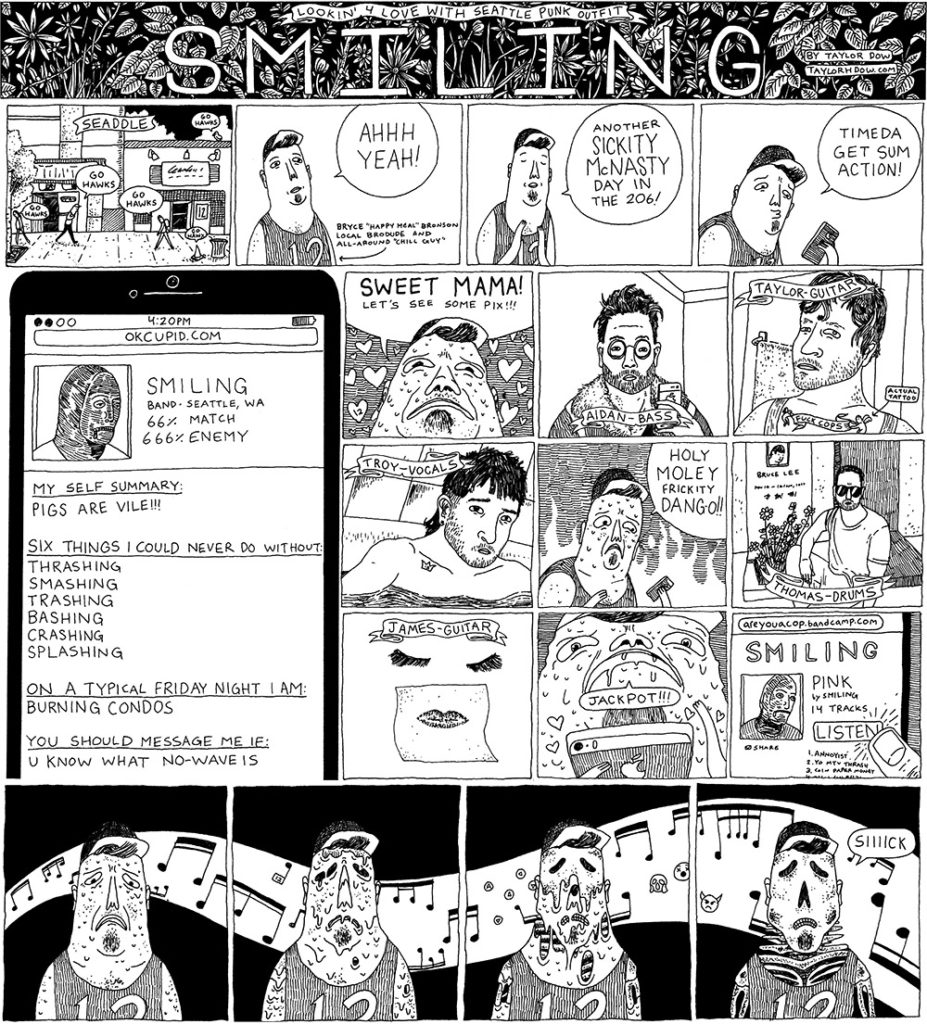 (source: taylor dow)
(Slightly) Related Posts: