q and also a :: Pretengineer > Responsible Fall
Shaun Sutkus of Perfect Pussy has a solo experimental audio project called Pretengineer. He sent us these answers to our questions in this next installment of q and also a.


q: What is the last song you (really) heard?
a: Being an audio engineer by trade, I can never really turn my ears off when listening to music. So I think the last song I really heard was the last song I listened to which was Só Pra Você. Highly recommended.


q: What is the first album you remember purchasing?
a: I'm pretty sure the first cd I got was the One Sweet Day single by Boyz II Men featuring Mariah Carey.



q: Is there an album you wished you knew about when you were younger?
a: Not really, I'm pretty happy with the way things have turned out so far. Maybe there is something that I still don't know about, if i'm lucky I'll find it, if not that's ok too.


q: What is the last album that you purchased?
The last time I went record shopping I got Ornette Coleman's the Shape of Jazz to Come for a friend of mine. I also picked up Mahavishnu Orchestra, Apocalypse and John Cage and Yuji Takahashi concerto for prepared piano & orchestra






q: What is your favorite memory of experiencing music in a live setting?
a: Being surrounded by good people and friends at shows gives you a sense of community. I really enjoy that, it's also nice to be so far from home and to be able to experience this too. It feels like being at home and that can be really important if you have been away for a long time.


q: What should we know about Responsible Fall?
It was written while I was on tour in Australia and performed live only twice. Once in Melbourne, VIC and once in Rochester, NY. It is meant to ask the listener a question. If the downfall of the human race is inevitable, to what end are you responsible for its fall?


This is the Melbourne, Victoria recording. It is all live with no edits.





Pretengineer is on Bandcamp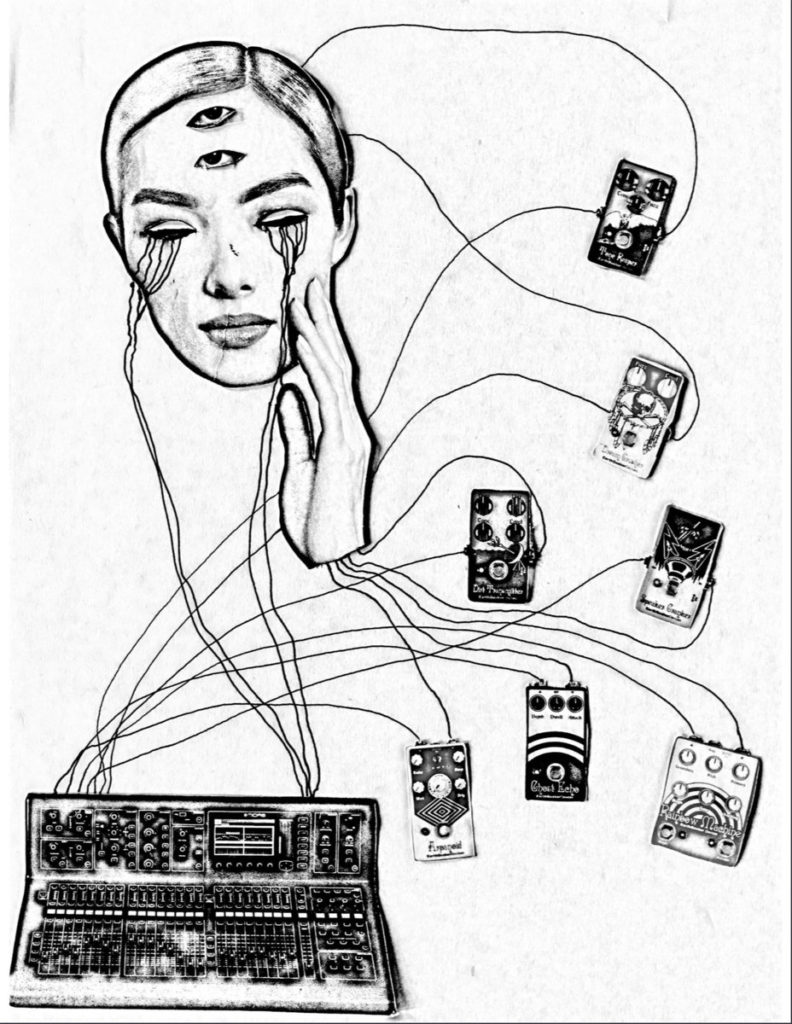 (Slightly) Related Posts: