q and also a :: Drunken Sufis


John of Drunken Sufis sent us these answers to our questions in this next installment of q and also a.


q: What is the last song you (really) heard?
a: "Promises Kept" off Sonny Sharrock's last LP "Ask The Ages." Produced by Bill Laswell and features Pharoah Sanders, Charnett Moffett and Elvin Jones…It's a gift.





q: What is the first album you remember purchasing?
a: "CooleyHighHarmony" by Boyz II Men on cassette at Strawberries in suburban Connecticut.





q: Is there an album you wished you knew about when you were younger?
a: "Music For Nitrous Oxide" by Stars of the Lid. Would have cured my insomnia.





q: What is the last album that you purchased?
a: "Songs of the Humpback Whale" by Roger Payne, a bio-acoustician. Got it on cassette at a thrift store in Rutland, VT for 25 cents.





q: What is your favorite memory of experiencing music in a live setting?
a: Tortoise at Bowery Ballroom in the early aughts or William Basinski at Issue Project Room in 2014.








q: What piece(s) of culture are you really really excited about right now?
a: I'm terrified of culture, it reduces the infinite nature of reality into a narrow and convenient worldview. Curated information systems tell us what we want to hear and burden us with ideology. Social Media while powerful is often just a feedback loop. I'm into Robert Anton Wilson's "Maybe Logic" which adopts a state of permanent Agnosticism, not merely about God but about everything. I find it liberating to realize I know nothing.




q: Anything we should know about your latest project (whatever that might be)?
a: Drunken Sufis have a new full length entitled "Pala Pala," out January 20th, 2017 on Bad Friend Records. We'll be releasing a limited run of tapes at Shea Stadium tomorrow, 10/26. We've got a bunch of music, videos and gigs in the pipeline ;)



Drunken Sufis are on Bandcamp
Drunken Sufis are on Soundcloud
Drunken Sufis are on Facebook
Drunken Sufis are on Tumblr
Drunken Sufis are on Bad Friend Records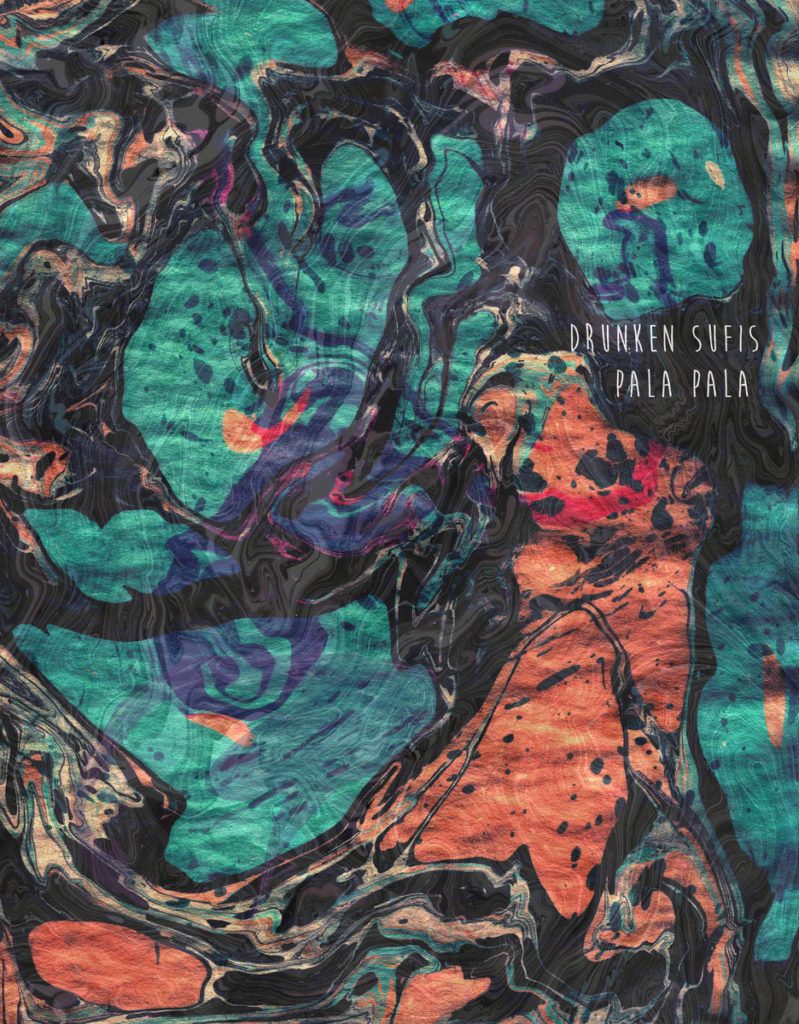 (Slightly) Related Posts: