mp3 :: The Forgery Series > You Won't Be Happy
The Forgery Series is a solo proj from Obits guitarist Sohrab Habibion along with some friends from Garden Variety, Radio 4, and Gas Huffer. They are "trying to tone it down a bit and make it less overtly rock," but that may change as they they refine what they are doing.
They are playing their 3rd show on Friday night (probably just after 8pm) @ Mercury Lounge with Disappears, The Ponys and Woven Bones.
Here is their tribute to The Nerves. Listen.
Downloadable: You Won't Be Happy (mp3)
The song will be featured on Under the Covers Vol. 2: A Tribute to Paul Collins, Peter Case, and Jack Lee, and will be co-released by Volar Records and I Hate Rock N Roll. The comp will also feature Grass Widow, Fresh & Onlys, Shark Toys, Le Face, So Cow, Ratas del Vaticano, and Davila 666 among others. More details TK.
As The Forgery Series has a limited web presence, here is the info for Obits…
Obits are on the internet
Obits are on Myspace
Obits are on Facebook
Obits are on Twitter
Obits are on Soundcloud
Obits are on elbo.ws
Obits are on Hype Machine
Obits are on Sub Pop
Obits are on Comedy Minus One
Obits are on Insound
Obits are on Amazon MP3
Obits are on eMusic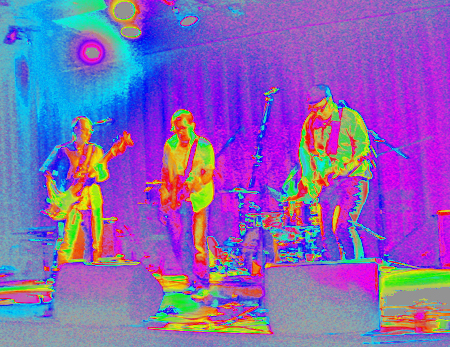 (Slightly) Related Posts: