q and also a :: Obits
Sohrab of Obits sent us these answers to our questions in this next installment of our q and also a series.
q: What is the last song you (really) heard?
a: Recently I've been listening a lot to Les Archives De La Musique Arabe by Asmahan. She was born in Syria, but grew up in Egypt. I first heard of her because she sang Mohammed Abdel Wahab songs, who I'd become familiar with through Simon Shaheen's recordings on the Axiom label. Somewhat more restrained sounding than Umm Kulthum, Asmahan is nonetheless a formidable singer. As a side note, if you haven't seen A Voice Like Egypt, the Umm Kulthum documentary, I highly recommend it.
Stream: يا حبيبي تعال الحقني (youtube)
q: What is your favorite beverage?
a: Definitely water. I usually start my day with two shots of espresso and a large glass of seltzer. More water with lunch and another espresso afterwards. Depending on what's for dinner, I'll drink beer or wine, as well as water. Occasionally I end the evening with a whiskey, either bourbon or rye.
q: What is your favorite band to see live?
a: Disappears.
Listen:
Gone Completely (mp3)
Magics (mp3)
Editor's Note: you can grab some more Disappears mp3s @ disappearsmusic.com.
q: What is your favorite venue in NYC (if applicable)?
a: The most recent place I went to see a show was The Rock Shop and I really liked it. Small room, friendly staff, and a good sound system.
q: What piece(s) of culture are you really really excited about right now?
a: It's been around for nearly a decade, I think, but I'm a fan of storycorps.org. Along similar lines, in terms of preserving first-person accounts and oral histories of sorts, I am incredibly grateful for and inspired by record labels like Sublime Frequencies, Honest Jon's, Dust-to-Digital and Soundway, who are so dedicated to keeping alive and sharing rare cultural artifacts from around the world.
Stream: Soundway Records' New Miles Cleret tropical DJ Mix (follow the link)
q: Anything we should know about your latest project (whatever that might be)?
a: Obits has a new record called Moody, Standard and Poor. It's coming out March 29th on Sub Pop. We'll be touring sporadically throughout the year in North America and Europe. And we're really hoping that before 2011 is finished we get to Japan or Australia and New Zealand. I'm also trying to work on new songs for The Forgery Series. During Obits' downtime I'd like to play a few shows locally and do some recording.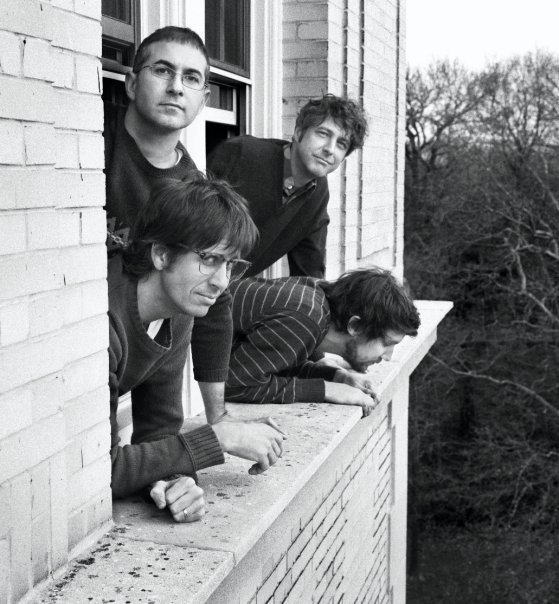 Here is almost an EP's worth of Obits mp3s (brought to you by the good folks at Sub Pop).
Listen:
You Gotta Lose (mp3)
Shift Operator (mp3)
Pine On (mp3)
Two-Headed Coin (mp3)
You can preorder Moody, Standard and Poor @ subpop.com.
Upcoming NYC Show:
Be sure to check out the rest of the q and also a series… here.
Obits are on the internet
Obits are on Facebook
Obits are on Twitter
Obits are on Soundcloud
Obits are on 8tracks
Obits are on Youtube
Obits are on Myspace
Obits are on elbo.ws
Obits are on Hype Machine
Obits are on Sub Pop
Obits are on Comedy Minus One
Obits are on Free Music Archive
Obits are on Insound
Obits are on Amazon MP3
Obits are on eMusic
(Slightly) Related Posts: