q and also a :: Quilty
Julian, Chuck and Sarah of Quilty sent us these answers to our questions in this next installment of the q and also a series.
q: What is the last song you (really) heard?
j: Strangelight (youtube) by Fugazi
c: I Am A Scientist (youtube) by Dandy Warhols
s: Greenville by Grass is Green. This is a Boston band who slept on our floor last week and gave us some of their CDs in exchange. Sounds like Polvo and Chavez. Great.
Streamable: Greenville (bandcamp)
For comparison purposes…
Downloadables:
Beggars Bowl (mp3) by Polvo
The Guard Attacks (mp3) by Chavez
q: What is your favorite beverage?
s: Hell's Belle belgian blond from Raleigh is the best beer I've ever tasted. Had it at The Cave in Chapel Hill, NC last time we went on tour. Wish they sold it in Brooklyn! I also drink a lot of tea–homemade ginger/lemon/cayenne/honey, or iced peppermint, or jasmine green tea, or… I'm a grandma. Oh, and Whippersnapper whiskey is a new fave.
c: I love when Brooklyn Brewery's Post Road Pumpkin Ale appears on the shelves. Pumpkin beer is possibly the second greatest invention of all time, after guacamole.
j: Arizona Diet Raspberry iced tea in a 99 cent can. Tough to find.
q: What is your favorite band to see live?
s: We played with Space Ghost Cowboys and Ramona Cordova at Silent Barn in December. Both of them were incredible.
c: Still thinking about the Autolux show I saw last year in Philly.
j: This band from Danbury called Ovlov. They're pals of ours and we actually once skipped an Autolux show to play with them. It was worth it. We've also seen Young Adults dismantle a couple of rooms now. They're from Boston…so many good bands from Boston.
Downloadables:
Time Goes By, Whatever (mp3) by Space Ghost Cowboys
Giver's Reply (mp3) by Ramona Cordova
Audience No. 2 (mp3) by Autolux
ahhehuhah (mp3) by Ovlov
Drifting (mp3) by Young Adults
q: What is your favorite venue in NYC (if applicable)?
s: Some of our friends ran a house show space in the Bronx that we've played a few times. It was called Paul Shaffer's House. The shows were basically organized around touring bands who wanna play a night in between Boston and New York. In the words of my friend Jesse Carsten, seeing a band there made you say, "Yo, last night you guys re-associated my brain with my body in an unprecedented fashion, it was also very un-American, and now I am bisexual, thanks for that–I need to reaccess my personality, and get a new haircut–you were so good, wow, really man." Unfortunately, it has been shut down by the cops, RIP Paul Shaffer's House.
j: To play, definitely Silent Barn. We all liked the Showpaper 42nd St. Gallery when it was around.
q: What piece(s) of culture are you really really excited about right now?
c: http://poophaikus.blogspot.com
s: The second season of Archer! Also Big Sausage Pizza. Google it.
j: The approval matrix in New York magazine.
q: Anything we should know about your latest project (whatever that might be)?
j: Quilty's been working on our second album for almost six months now. It's called Masonic and it's a concept album with a concept that only Sarah seems to be able to understand. We're going to release it with a companion comic book as well. The thing is, we self-released our first album and while it was a good experience, I think we're hoping to find someone to work with us and help us put this one out. In the mean time, we want to drum up some interest by releasing a steady stream of tracks for free on our Bandcamp. We did two in October and we've got a bunch more in the works.
c: That album is so secret even I don't know much. Anything I should know about it?
s: I'm playing Stephen Malkmus in an all-female Pavement cover band called Babement. This is not a joke. It is insanely awesome.
Downloadable:
In The Guts (mp3)
Lizard Queen (mp3)
Chris on the Beach (mp3)
You can download the Quilty Sampler @ soundcloud.com/coolingpierecords.
You can purchase Quilty merch @ quilty.bigcartel.com.
And here are the deets for the FORBIDDEN BABE TOUR '11…
5/6 – Brooklyn, NY @ Glasslands w/ Spacer Ace, Lost Boy, Doldrums, The Library Is On Fire
5/7 – Boston, MA (TBA)
5/9 – Philadelphia, PA @ Kung Fu Necktie w/Creepoid, Ancient Creatures, The Love Dimension
5/10 – Baltimore, MD (TBA…help?!)
5/11 – Charlottesville, VA @ Magnolia w/The Fire Tapes
5/13 – Atlanta, GA @ The Highland Inn
5/14 – Nashville, TN @ The FooBar
5/15 – Louisville, KY @ Derby City Espresso w/The Blind Shades + tba
5/16 – Bloomington, IN
5/17 – Indianapolis, IN @ The Vollrath w/Learner Dancer, John Rambo & the Vietnam Wars
5/18 – Columbus, OH @ Rumba Cafe w/Narrow & the Brights, Love Culture
5/19 – Chicago, IL @ The Honky Tonk
5/20 – Royal Oak, MI @ UHF Records (in-store, all ages)
5/20 – Detroit, MI @ Northern Lights Lounge
5/21 – ???
5/22 – New York, NY
And be sure to check out the rest of the q and also a series… here.
Quilty is on Tumblr
Quilty is on Bandcamp
Quilty is on Twitter
Quilty is on Facebook
Quilty is on Myspace
Quilty is on elbo.ws
Quilty is on Hype Machine
Quilty is on Ampeater
Quilty is on Big Cartel
Quilty is on Cooling Pie
Quilty is on Amazon MP3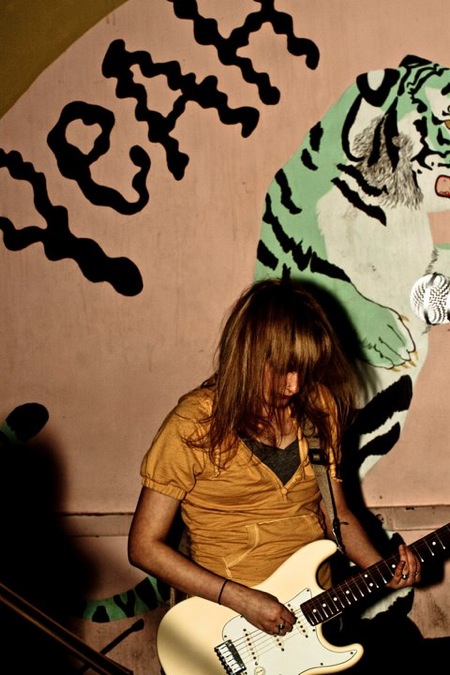 (Slightly) Related Posts: