mp3s :: GIMME TINNITUS Radio Time > June 9, 2013
Here is the latest GIMME TINNITUS Radio Time in which Michael from Low Fat Getting High stops by and we chat about, you guessed it, EISGTNSIDE13!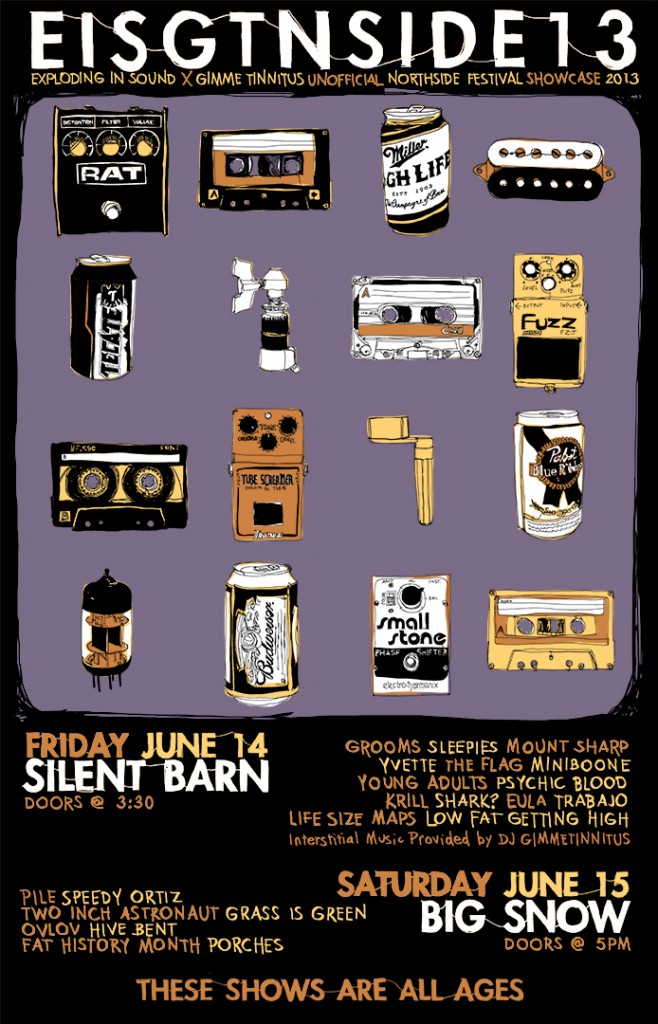 (flyer by michael patrick sincavage)
Listen.
Downloadable: GTRT 06-09-13 :: GIMME TINNITUS Radio Time (mp3)
The Playlist:
Notes & Chords Mean Nothing To Me by Monkeywrench
Bed Head by Psychic Blood
Shallow by Psychic Blood
The Troublesome Horse Gets The Milk by Krill
Let's Roll by Shark?
I've Got Friends by Shark?
Honor Killer (mp3) by Eula
Housewolf by Eula
Bodega Cat (mp3) by Trabajo
Gamelan to the Love God by Trabajo
Wind in the Furnace (mp3) by Life Size Maps
Abstract Speed by Life Size Maps
The Claw by LOW FAT GETTING HIGH
In The Waiting Room by LOW FAT GETTING HIGH
Blood Pool by technicolor teeth
Hypnotic Regression by Girls Names
Strings Out by Sea Patterns
Miller's Grove (mp3) by Connections
Matt LeBlanc (mp3) by Steel Phantoms
Gold Thought Exit by ADVAETA
I Get High by Yazan
Parking Lot by Jack
Pusher (mp3) by Acid Problem
Indoor Soccer by Speedy Ortiz
Chaoz by ADVAETA
Beyond Living by Milk Music
The City by ovlov
The Valley by ovlov
Demons by Corrupt Autopilot
Superfriends (mp3) by potty mouth
Cold Hands (mp3) by Mount Sharp
You Are The Worst (mp3) by Big Soda
Kill 'Em With Kindness by Swearin'
Dinnertime by VULTURE SHIT
Wrong by BIG UPS
Shut Your Mouth by BIG UPS
Get Off The Phone! by Flagland
My Apartment (mp3) by Flagland
Swim by Nü Sensae
Make For The Graves by Padallock Grafts
no confidence by The Black Black
The next show is on 6/23 @ 4PM EST.
There is a GIMME TINNITUS tag @ newtownradio.com.
Newtown Radio is on the internet
Newtown Radio is on Facebook
Newtown Radio is on Twitter
Newtown Radio is on Soundcloud
Newtown Radio is on Youtube
Newtown Radio is on Tunein
Newtown Radio is on Free Music Archive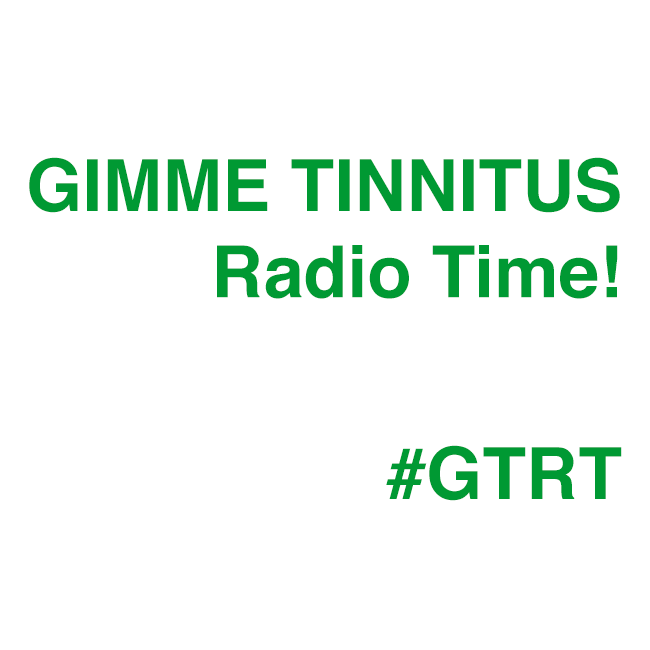 (Slightly) Related Posts: