mp3 :: Obits > Taste The Diff
Brooklyn's own Obits have a brand new album (their third full-length!), Bed & Bugs that is set to be released on September 10th on the grunge-tastic Sub Pop Records. As you may have heard, the album does contains a cover of a song off Volume 23 of the Ethiopiques series, but make no mistake this is a rock 'n' roll record. This here is the lead single.
Downloadable: Taste The Diff (mp3)
Preorder Bed and Bugs @ subpop.com.
Subpop sez:
Firstly, if you pre-order Bed & Bugs on CD or LP, you'll receive, at no additional cost to you, a ltd-ed Obits 7″ single featuring three songs performed live, and very well, mind you, by The Obits. Another thing we'd like you to know about regarding this new record is that, if you're a person who prefers the vinyl format as their sound delivery device of choice, we're pressing a small amount of this record on limited, colored, Loser Edition vinyl, which will only be available on SubPop.com (conveniently located right here), as well as select independent record retailers in America (call your local record store for availability). And we don't have to tell you, but just in case, the limited nature of limited-edition things is limited by nature, so order quick to claim yours!
Obits have a q and also a.
Obits are on the internet
Obits are on Facebook
Obits are on Twitter
Obits are on Soundcloud
Obits are on 8tracks
Obits are on Youtube
Obits are on Vimeo
Obits are on elbo.ws
Obits are on Hype Machine
Obits are on Sub Pop
Obits are on La Castanya
Obits are on Comedy Minus One
Obits are on Free Music Archive
Obits are on Insound
Obits are on eMusic
BONUS: Two-Headed Coin (mp3)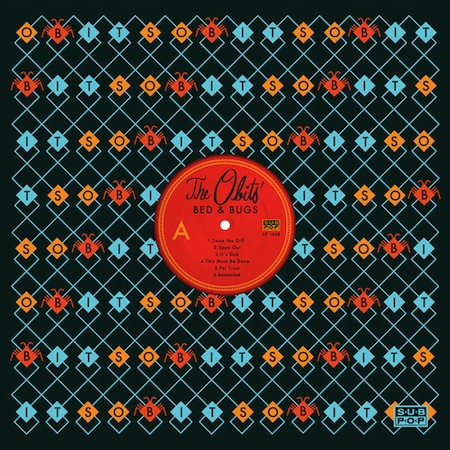 (Slightly) Related Posts: