guest post :: TJ Richards of Trabajo > Diminishing Traces
World. Global. International. Ethnic (Ethnographic?). Exotic. Other. Non-Western (diminishing traces of anything North American, maybe?). I'm doubtful any single modifier represents all the music aggregated below. So call it what you will but in my experience this stuff is, on the whole, good for what ails.
As a general listening enterprise there are familiar hallmarks: field recordings, sitars & tablas, afro-beats, thumb pianos, congas, throat singing, taiko drumming, Ravi Shankar, Fela Kuti, etc. But with growing obsession, much persistence and weirdo luck we glean ever funkier endeavors. Of course, right alongside all things good&true&real has developed the instinctual, often (duly) stigmatized fact of "fusion". So I recommend the following for their stalwart preservation of specific cultural traditions or cross-cultural experiments that otherwise avoid contrived otherness.  
Anyway, they're all outstanding and masterfully curated labors of love, these blogs. That a few of them reissue out-of-print recordings reminds me of another point to consider while digging thru: availability is vulnerable. That is, many of these mp3 links are at the mercy of the copyright climate, ie. those powers-that-be with their tactics. So listen with grateful ears… Â Â Â 
     
BODEGA POP is the blog of Gary Sullivan in Astoria, NY. The name says it all, really. Goddamn genius. Also, he wrote that ardent diatribe against the RIAA I just linked to above. Heroic. Don't miss his killer archive of specially curated mixes.
FLASH STRAP Long before David Byrne's Luaka Bop cashed in on the so very Fantastic Man you could download such rare goods here among an astounding archive of audio exotica. See also his Nino Nardini offerings.
GHOST CAPITAL kills it with the "rare, under-appreciated and oddball music of many kinds". Exotica extraordinaire and curator of a brilliant mix series, for fucks sake follow his soundcloud, too!
MOROCCAN TAPE STASH Tim Abdellah Fuson is a "specialist in North African music, particularly that of the Moroccan Gnawa, [he] performs in several North African ensembles in the Bay Area and has taught at UC Berkeley, USF and Zambaleta World Music and Dance School." And he tape blogs like a boss.
AFRO-SYNTH T.P. Blog of Maximum Badassness.
AWESOME TAPES FROM AFRICA The obligatory coolest (and possibly longest running?) of the regional tape blogs. A seemingly endless supply of reliably potent plunder some of which they're now reissuing. BTW, LA folks should go hear Brian Shimkovitz aka DJ Awesome Tapes whenever you can.
DEEPAK RAJA'S WORLD OF HINDUSTANI MUSIC not a proper mp3 blog but this "enthusiast of Hindustani (North Indian classical) music" nerds out in the best possible way. Get edified while you dig around. Carnatic curiosities seek elsewhere.
CANARY RECORDS not a file-sharing blog like these others but a vital resource reissuing some beautiful, essential stuff deserving of care. I think Black Mirror was one of the first non-Sublime Frequencies world music comps I ever owned. Thank you for your work, Ian Nagoski! Â 
HAJI MAJI have I loved. Are they finished? Regardless, I am eternally grateful for devastating stuff like this.
MADTROTTER TREASURE HUNT if you've read this far then you should know that I hereby nominate Dutch-expat-living-in-Indonesia tape blogger & Jaipong advocate Henk Madtrotter (who also produces some bangin tunes of his own) for a Nobel Prize & MacArthur Genius Grant for his blog & I wanna ask him to go on tour with my band someday. Winner. Best. Favorite.
Shout outs & honorable mention: Mississippi Records, Global Groove, Give the Drummer Some, aseam.info
R.I.P.: Anthems for the Nation of Luobaniya, Mutant Sounds & Holy Warbles   
/// End List \\\
Culled from an untold many blogs, forums, youtube video playlists & torrents (+ big help from Daniel/Chop Sticky) but let it be said that I don't play video games and I've only seen a handful of anime. So for whatever its worth I have minimal context for most of this stuff; weird forces worked thru me…
Streamable: #NIPPON – a mix of Japanese video game & anime music (soundcloud)
DJTJackson is on Soundcloud
Trabajo is on Tumblr
Trabajo is on Bandcamp
Trabajo is on Facebook
Trabajo is on Hype Machine
Trabajo is on KimDawn
Trabajo is on No Kings
Trabajo is on Salvador Records
BONUS: Very Religious Family (mp3) by Trabajo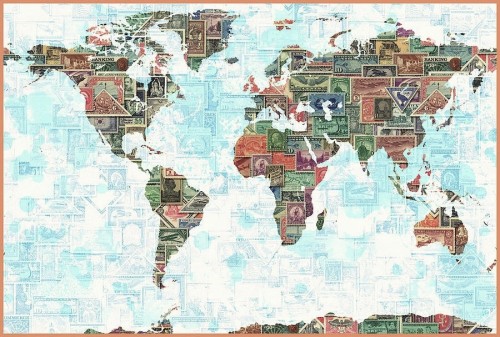 (image source: gary grayson)
(Slightly) Related Posts: