premiere :: VATS > Slow Eyes
VATS of Minneapolis have a brand new music video for their track "Slow Eyes" and we are psyched to share it with you right now. I mean, it's like [spoiler alert]: baseball bat glitter faced dude smacks piñata head Frank which naturally leads to a rave. Right? Got it. Ok. Turn this up. Let's go.
Watch.
(Direction: Tim Krause)
You can pay what you want for the digital version of Today (with the killer track "Slow Eyes") @ noproblemrecords.bandcamp.com.
The limited edition cassette of Today is sold out (as of this post).
You can also pay what you want for their earlier recordings @ vatsvatsvats.bandcamp.com.
VATS is on Bandcamp
VATS is on Facebook
VATS is on Hype Machine
VATS is on No Problem Records
VATS is on MJMJ
VATS is on Planchette People
VATS is on Cat People
VATS is on eMusic
BONUS: Slow Eyes (mp3)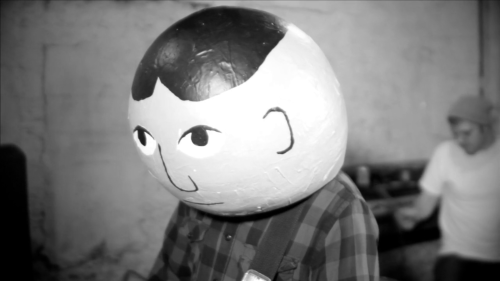 (Slightly) Related Posts: