audio streams :: Grass Is Green > Vacation Vinny
Boston's Grass Is Green is comprised of Andy Chervenak (vocals/guitars), Jesse Weiss (drums), Devin McKnight (guitars/bass), and Michael Thomas III (bass/guitars). Their latest LP, Vacation Vinny continues their efforts to blend post-punk, post-hardcore, and psych rock sounds into one killer amalgam. The LP was recorded during September 2013 by the Gravesend Recording team of Julian Fader and Carlos Hernandez at The Silent Barn in Brooklyn, NY, and mixed by Michael Thomas III along with Hernandez and Fader. The LP will be released on vinyl and digitally on January 14th via GT fav Exploding In Sound Records. Here are the three "singles" from Vacation Vinny.
Listen.
Streamables:
Big Dog Tee Shirt Birthday Weekend
If you like, why not stream the whole LP @ IMPOSE?
You can, and let's face it, probably should preorder Vacation Vinny @ grassisgreen.bandcamp.com (w/ first 100 orders on "beer" colored vinyl)
Upcoming NYC Show:
Grass Is Green is on Bandcamp
Grass Is Green is on Facebook
Grass Is Green is on Twitter
Grass Is Green is on Hype Machine
Grass Is Green is on Exploding In Sound
BONUS: You're Yawning All Over My Baby (mp3)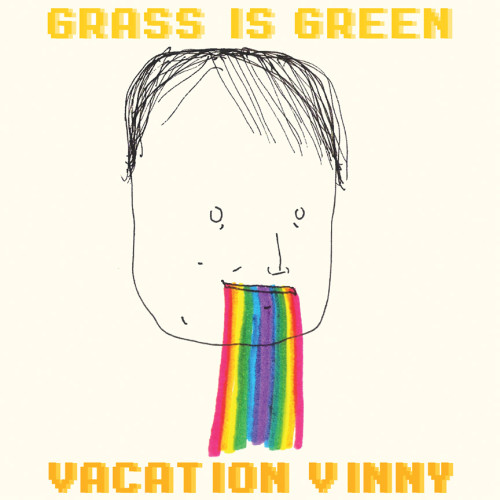 (Slightly) Related Posts: